Challenge Coins
Osborne Coinage is proud to be a challenge coin maker located here in the USA. Honor Flights present challenge coins as a memento to veterans visiting the memorials in our nation's capital. US Presidents have distributed custom military coins since the 1990's as gifts to visiting dignitaries or to commemorate historic summits and meetings. Firefighters and police officers use challenge coins to enhance team cohesion. Cities and municipalities order challenge coins to present to veteran community members.
Our custom challenge coins are die-struck from solid golden brass, antique bronze, silver plate or fine silver. Die striking allows for a heavier, more high-quality challenge coin than die-cast coins. Our digital print process allows for realistic color and fine lines to be printed on custom military coins. The custom-made challenge coins can have Made in America or Made in USA put on each one.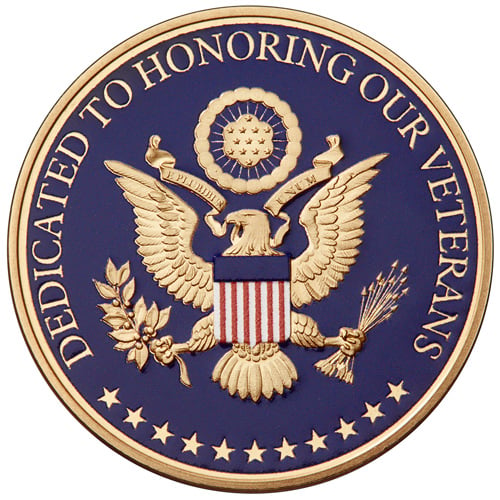 Challenge Coins Made 100% in the USA
Personalized military award coins are available printed on 1 side or 2 sides and in a variety of metals and finishes. Golden brass and antique brass challenge coins are available in sizes up to 3″ diameter.
Interested in our beautiful golden brass, bronze, and silver challenge coins? Contact us to learn more about our military coins for sale and how to get a challenge coin designed for your event or establishment. We offer challenge coins for sale in bulk quantities for additional discounts, so don't hesitate. Call or email us to order bulk challenge coins from a USA challenge coin manufacturer!
Lead Time – 4-5 weeks from art approval.