What We Do
We work closely with artists and distributors, as well as form partnerships with peer mints, world nations, and retailers to mint custom collections that are only available directly from them as exclusive releases. For bullion companies wishing to strike rounds in gold, silver, and copper, we offer wholesale pricing for larger orders, special bulk packaging, and dedicated production runs.
How We Do It
Custom designs are welcome! Our specialty is creating miniature works of art based on an existing body of art works. From 1920's Art Nouveau artist Alphonse Mucha to modern fantasy artist Amy Brown, World War II propaganda posters and paintings residing in the Smithsonian Institute, we create rounds that ARE art. Numismatic quality rounds are struck individually,
many times with a limited number available to enhance their desirability and collectability.
At Osborne Mint, we believe that art doesn't just belong on a wall — it belongs minted on a round. We provide a unique experience that allows everyone to hold art in their hands, appreciate its beauty, admire its quality, and be a collector.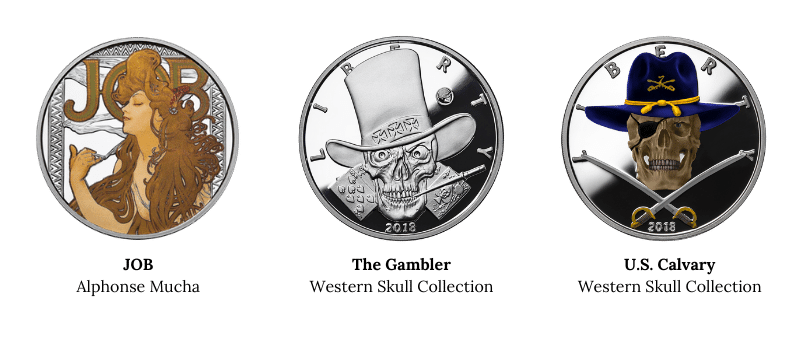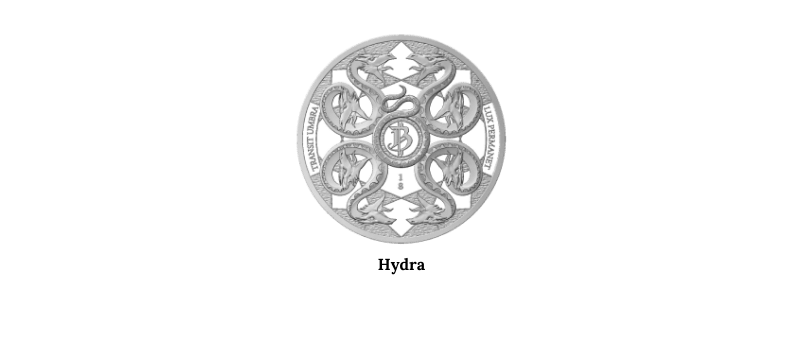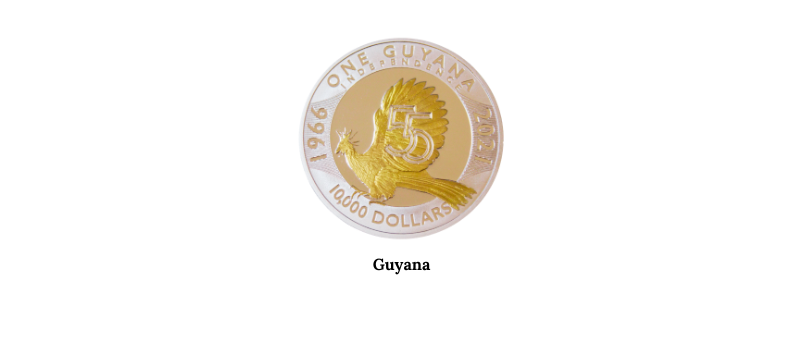 What We Do
We provide bulk tokens directly from our factory to the end customer. By cutting out the middleman, you get factory-direct prices without having to negotiate a "deal" with another vendor.
Our Products
We make tokens in a wide range of sizes. Tokens are minted in a variety of metals including: brass, red brass, nickel-plated brass, copper-plated zinc, and aluminum. With hundreds of stock designs available, you can easily customize your tokens.
Benefits of Using Tokens
Tokens benefit businesses in a variety of ways, including:
Decrease theft and vandalism
Reusable: purchase once, use for years!
Increase profits through "walk away" tokens purchased but not redeemed
Permanently imprinted with business contact information, logos, and slogans serving as a walking advertisement

What We Do
Van Brook has been a token innovator in the car wash, vending, parking, and amusement industries since its inception in 1964. Van Brook tokens are used in over 97 countries. Home of the CT and CTX High-Security Electronic Tokens. CT and CTX are trademarks of parent company Osborne Coinage.
How We Are Different
We offer controlled area distribution tokens from our CT and CTX lines. "Controlled Area Distribution" means that when you buy a CT or CTX token, we give you an exclusive use license – we won't sell the same token to another person or business within a 75-mile radius of where the token is being used, as long as you continue to order on a regular basis.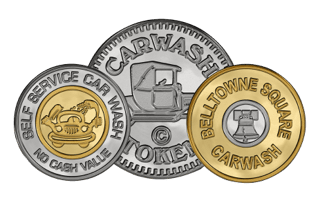 Our Products
CT tokens are created by combining two different metals into a highly secure bi-metallic token – perfect for values of $1 or more. CTX tokens are created from metal alloys not commonly found in coins or tokens that are good for values of $0.50 or more.