Packaging Options
As a leading provider of specialty products that are USA made, we understand the importance of displaying your product beautifully and securely.

Our coin packaging items are made in the USA whenever possible.
Deluxe Velour Jewelry Box
Premium quality steel coin gift box covered in handsome blue or black velour. The coin is encased in a clear Lucite capsule (assembly and a protective sleeve are included) within the single coin presentation box. Blue Velour – Item # 130. Black Velour – Item #141. Call Sales for pricing.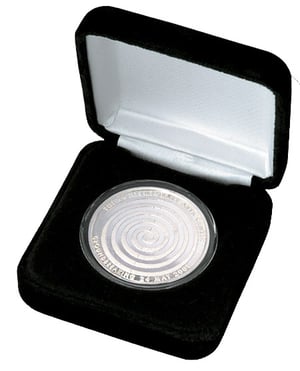 Clear Capsule
Store your custom-minted coins in protective round plastic coin holders. Clear single coin capsules are available for 2.50″, 39mm and 1-1/4″ coins only. Contact us today for more information on our single coin case. 2.50″ Plastic Coin Containers, Item #153. 39mm (1.54″) Item #115. 1-1/4″ (1.25″) Item #116.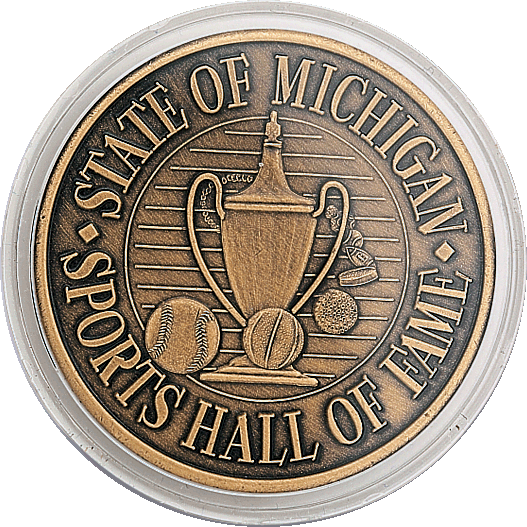 Velour Drawstring Pouch
Heavyweight velour drawstring pouch. 2 sizes are available. Small drawstring gift bag fits up to a 2-1/2″ coin. Large fits a 3″ medallion. A variety of colors are available. Blue and black are standard for our drawstring coin pouch. Call sales for additional colors and pricing. Small Pouch Item #137. Large Pouch Item #144.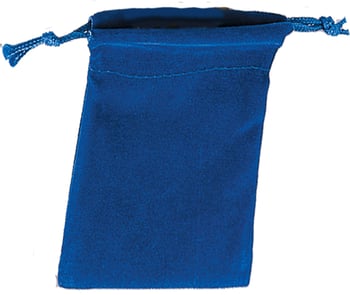 Easel
Showcase your custom coin on one of our two-part coin easels. These small plastic easels are lightweight, yet durable and are easily assembled with a snap. Color may vary. They're available in 2 sizes, small and large. A small display easel will hold up to a 39mm (1.54″) coin. A large easel will hold a 1.75" to 3" medallion.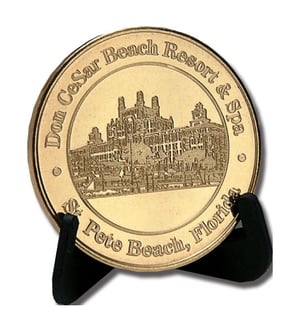 Wood Box with Solid Lid
Custom-made artisan wooden coin boxes are manufactured in the United States to our exact specifications. Available for 39mm (1.54") coins, the solid walnut boxes have a hinged top that can be laser engraved. Price includes the wooden box, installation of your coin in a clear capsule and a white tuck end outer carton. Contact sales for pricing.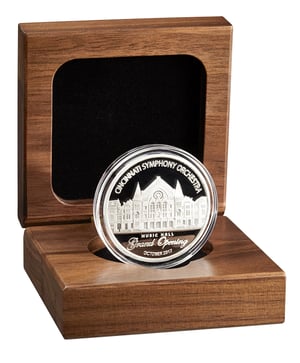 Custom Coin Cards
Custom Coin Cards offer an exciting way to promote your next event. The high-quality, heavy-weight coin is skin-packed to a custom, die-cut coin display card. Your company or team logo can be printed in up to four colors on one side and one color on the reverse side of the skin card for maximum impact. 10,000 piece minimum. Contact sales for more information.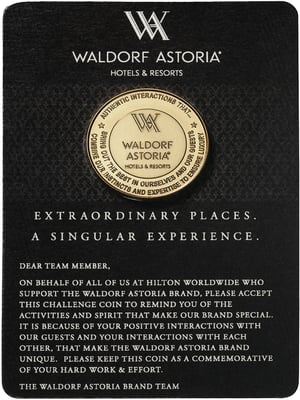 Let's Talk.
Please tell us a little about yourself.