Colored Aluminum Coins
Add a bright, permanent color coating to any aluminum coin to distinguish denominations or expiration dates.
VIBRANTLY COLORED ALUMINUM COINS ARE LIGHTWEIGHT AND INEXPENSIVE, BUT ATTRACT ATTENTION:
Parade Throws
Lottery Scratch Offs
Festival Souvenirs
Event Promotions
Mardi Gras Doubloon Coins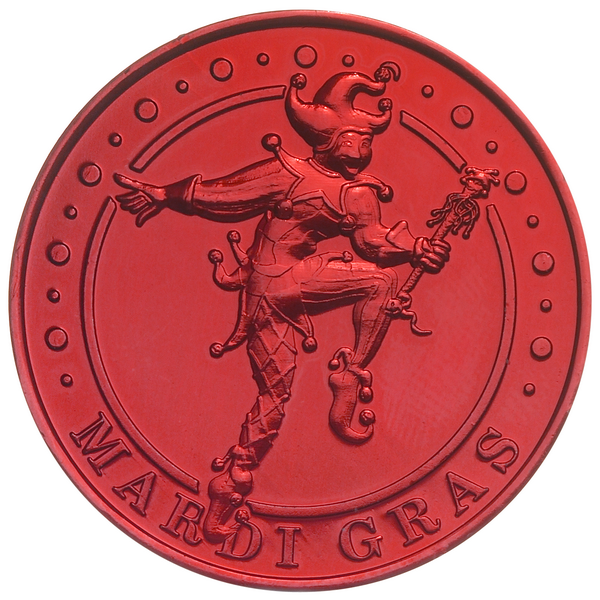 Colored Aluminum Coins Work!
In addition to adding color, anodizing can be used to distinguish different denominations or expiration dates. It can also be used to tie in product packaging or team colors.
Easy form-ability lets us accurately reproduce your logo, marketing message or image on these color tokens and it never wears off. Osborne was the first to strike aluminum coins in 1892 and still is the largest producer of colored aluminum coins and custom Mardi Gras doubloons for sale in the world.
Standard colors for our aluminum souvenir coins are Red, Blue, Green and Gold. Additional colors are available for your Mardi Gras souvenirs, but exact matches can't be provided. Sizes range from 0.984" (quarter size) to 1-1/2" (similar to a half-dollar). Colored aluminum event coins are bulk packed.
Lead Time- 4-5 weeks from art approval.