Copper Coins and Ingots
Nothing is quite as beautiful as shiny copper coins or bars. Copper is the only metal that can be used in its original form directly from the ground instead of extracting it from ore. Our coins and bars are minted from copper sourced in the United States and have a minimum weight of 1 oz AVDP each.
Osborne Coinage can create a completely custom copper coin/ingot or you can choose from a wide variety of our stock designs. Our copper coins for sale are available in 1-1/2" (silver dollar size) and feel very substantial when held. The copper bars are 1.08″ x 1.85″ (shaped like a rectangle).
PERFECT FOR SPECIAL OCCASIONS LIKE:
Anniversaries
Graduations
Grand openings, and more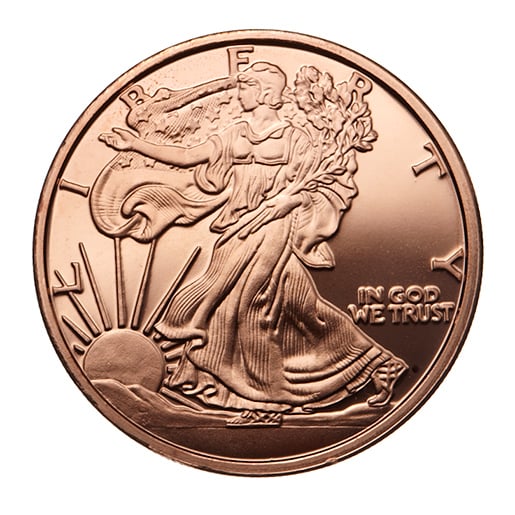 Copper Coins and Ingots Have an Intrinsic Value
Copper coins and copper ingots come packaged 20 per tube. These copper coins and bars are not lacquered and are sensitive to the oils on your fingers, so handle them with gloves or by the edges to avoid staining. We recommend storing in a sulfur-free environment, like PVC-free tubes, flips, or capsules. Copper coins and bars can be lacquered and/or packed in individual poly bags upon request for no additional charge. This must be requested at the time of order.
Enhance your custom copper coins or ingots with one of our display and packaging options to make a really memorable gift.
Lead time varies. Please call 800-488-2646 for the current lead time.