Shape Coins
Curved coins are struck on special rounded dies making the final product look like a very large contact lens – the back side is concave and the front side is convex. This shape allows for creative artwork that highlights the coin design. It can also enhance the depth achieved when the coin is struck, allowing the design to tower over the surface.
Custom curved or bottle cap coins are perfect for:
Gifts
Brewery Souvenirs
Gift Certificates
Commemoratives
Collectors
Sports Awards (shaped like a soccer ball or baseball)
Novelty
Beverage Industry Business Cards
Wine and Spirit Promotional Products or Giveaways
Gaming Artifacts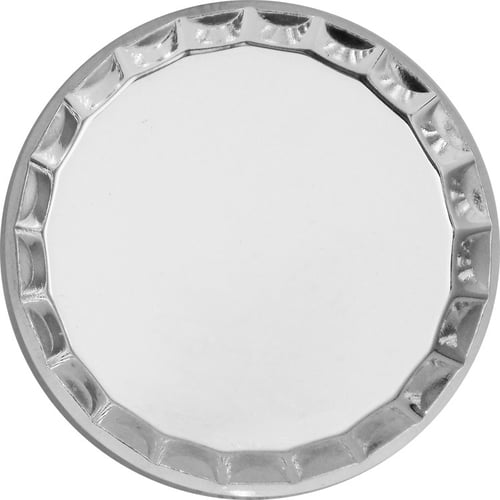 Throw Tradition a Curve with Bottle Cap & Curved Coins
Imagine a hot, sunny day. You grab a bottle, pop the top off and hear the noise of carbonation being released. You're instantly relaxed. These coins literally look like a bottle cap that just popped off a beer or a soda bottle – if the opening was the size of a silver dollar. Struck with special dies, these coins can be die struck and/or printed on top and there can be an image on the underside as well.
Order custom domed coins for your next special event or to promote your business. Guests and customers will be thrilled to receive such interesting collectible coins! Curved or Bottle Cap coins are available in golden brass with a variety of finishes including: antique, silver plate or colorization. Please call sales for more information on our domed coins.
Lead Time Varies – please call 800-488-2646 for information.