Digitally Colorized Coins - 1 or 2 Sides Colorized
Coins are more dramatic when digital color is added to enhance the design. Similar to color fill, our new digital colorization process allows you to add any color to your coin to create a one-of-a-kind lasting impression. Digital colorization can be applied directly on the coin or on a raised design, giving the coin dimensionality.
Unlike color fill, digital printing allows for readable QR codes, realistic color, gradients and fine lines to be printed on coins. Additionally, FACES and FINE DETAIL can now be shown on a digitally colorized coin. Metal show through is also an option for these custom color tokens. Colors can also be matched EXACTLY if a Pantone number is provided.
One or both sides can be colorized.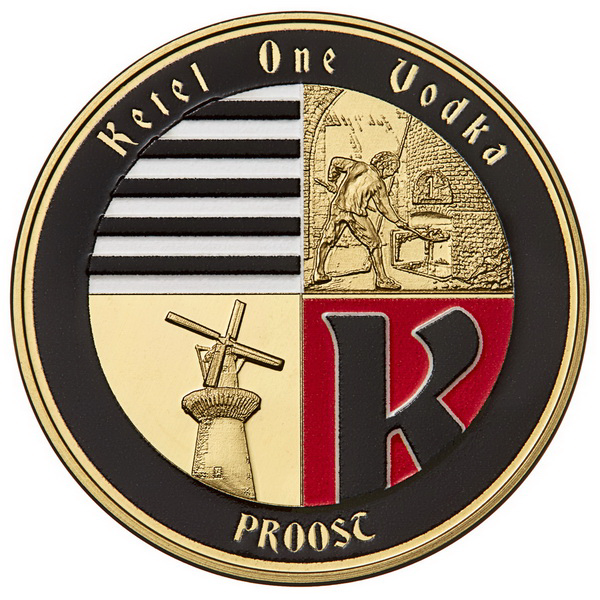 Digitally Colorized Coins are a Winner (Colorized 1 or 2 Sides)
Every single custom coin can be personalized with variable copy or sequential numbers. For example – Limited Edition 0001, 0002, etc. or Expressly Made for David Martin.
Images/logos can be printed on most of our coins, including golden brass, antique brass, silver plate, copper, and .999 fine silver. The colored coin presentation can be enhanced with one of our display and/or packaging options, making these colorful coins truly memorable.
DIGITALLY COLORIZED COINS ARE PERFECT FOR:
Giveaways
Wedding favors
Significant anniversaries
Events
Commemoratives
Souvenirs
Gift Certificates
Safety coins
Challenge coins/Unit coins
For these custom color medallions, we can print on either a flat or die-struck surface with gloss or matte coating. Please specify gloss or matte for your colored medallions at the time of order. All digitally colorized coins are lacquered, and any antique finish is applied before printing. Coins are individually poly-bagged.
Lead Time – Varies. Please call 800-488-2646 for lead time.