Fine Silver Proof and Antique coins
For special occasions, we offer one troy ounce .999 fine silver coins.
Carefully struck one by one in high quality presses, our silver coining dies are specially prepared to provide a mirror polished background with frosted highlights to the coins.
Our antique silver coins start in the same way, but after striking and inspection, an antique finish is applied to the coin to enhance the design details.
THESE PERSONALIZED SILVER COINS CAN BE USED FOR:
Gifts
Awards
Sponsors
Executives
High dollar contributors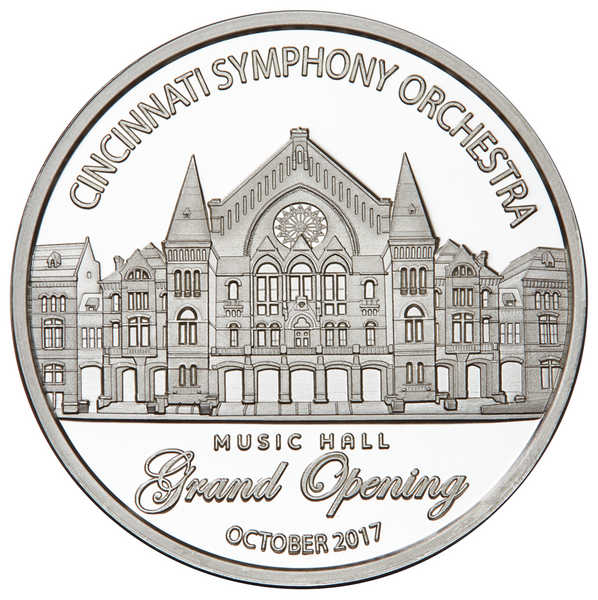 .999 Fine Silver Coins in Proof Quality and Antique Finish
Coins that contain silver offer a clean, shiny finish and nice weight. Each of our custom-made silver coins is inspected before and after striking to ensure that the finished custom .999 silver round meets our high standards.
For special limited edition fine silver coins, we offer edge marking (001, 002 etc) or hall marking (.999 fine silver) for an additional charge. Contact Sales for pricing on limited edition pure silver coins.
The custom .999 silver round presentation can be enhanced with one of our single coin display options, making a truly memorable gift.
Silver coins are tissue wrapped. To prevent tarnishing coins made of silver, we HIGHLY recommend capsules (additional charge). Please handle .999 silver coins by the edges if they're not packed in capsules.
Lead Time – 4-5 weeks from art approval.
The minimum order for fine silver coins is 100 pieces. P

lease call us for up-to-the-minute pricing. Payment for the silver must be made within 24 hours of placing an order.